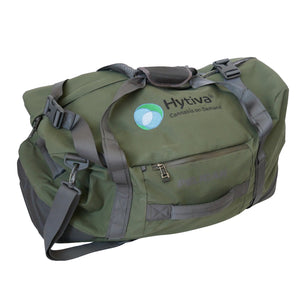 Travel in style with this high quality duffle bag by Pelican. It sports an olive drab color and is embroidered with the Hytiva Cannabis on Demand logo on both sides. It is has plenty of space for those long trips but also works well for weekend getaways.
Sturdy and spacious, it also comes with a shoulder strap.
Pelican brand uses its 40+ years of experience to bring the highest quality and most durable products to those that need it.